As more than a million Uyghurs are believed to be interned in the re-education camps in Xinjiang, many Uyghur youths around the world have lost contact with their family members for more than two years now. On Mother's Day, they sent a collective message to the world and the Chinese government, demanding the immediate release of their moms.
Ziba Murat has not heard anything about her mom for more than 20 months. The last time they talked on the phone, her mom shared some tips about childcare with her. "The last message she sent me was 'when the baby sleeps, you should get some rest too,'" Murat said.
That message was sent on September 10, 2018, and from then on, Murat's mother never responded to any messages or calls from her. Her mother, Gulshan Abbas, was a medical doctor who had to retire early due to health reasons. And since her disappearance, Murat and her aunt, Rushan Abbas, have been tirelessly advocating for her mother's forced disappearance.
"My aunt has been advocating for her for more than 20 months," said Murat. "We are getting nothing from the Chinese government, so it frustrates me and seems to be reminding me that I'm not doing enough. That's why I'm stepping up my advocacy for her."
Since she began to advocate for her mom, Murat met other Uyghur youths around the world who are also trying to find ways to raise awareness about the forced disappearance of their family members in Xinjiang, most of them believed to have been put into one of the many re-education camps across Xinjiang.
"Everyone in this group is either looking for their fathers or mothers," Murat said. "As soon as I talked to them, I realized that the struggle is everything we are all feeling, and it's not a struggle just for me. It's for everyone in the diaspora."
In their Mother's Day video campaign, Murat said the group, made up by over half a dozen Uyghur youths around the world, want to remind the world about the ongoing disappearance of their moms and demand the Chinese government to immediately release them from the camps or prisons.
"We are hoping to spread the video to as many audiences as we can," said Murat. "Social media is the only weapon we have at this point, because we have nothing other than that. Uyghurs still need the world's attention, and I think the international community can do more, either through speaking out or just watching our stories."
"I won't let anyone hurt my family"
Another uyghur activist who has been tirelessly campaigning for her mother's release is Akida Pulat. Her mother, Rahile Dawut, is a prominent Uyghur scholar whose research has been praised around the world. She used to tour around different parts of China to promote the Uyghur culture and tradition, and many of her research projects were in fact funded by the Chinese government.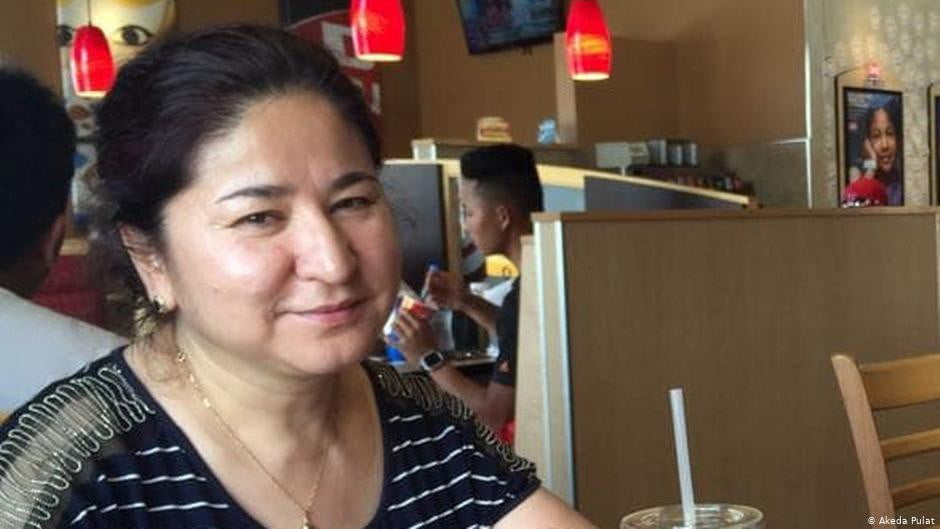 But that didn't save her from being targeted by Beijing when the sweeping internment of Uyghurs in Xinjiang came into effect. Following an urgent trip to Beijing in December, 2017, Dawut lost contact with her family. Pulat suspected that her mom may have been put into one of the many re-education camps in Xinjiang.
Since then, she has not been able to receive any information about her mother's conditions and whereabouts. "Whenever I asked my family in Xinjiang about my mom's whereabouts, the answer from them would always be ambiguous," said Pulat. "Sometimes they would tell me they are still waiting for the results, which will determine whether she can get home or not. Sometimes my grandmother would say my mom is still studying."
Pulat said that according to her own investigation, she suspects that her mother could either be detained in the re-education camp or she could be facing a secret trial. "She has not been officially convicted or sentenced," Pulat said. "I highly believe that but I fear my mom will face an unfair sentence or conviction in the future. It's devastating for me to not talk to my mother and see her face."
While Pulat thinks there is a possibility that her family members back in Xinjiang could face retribution from the Chinese government due to her activism, she doesn't think she can live a normal life without speaking up for her mother.
"If anything bad happened to my other family members in the future, I will only become more outspoken than I am now," Pulat said. "I won't let anyone hurt my family."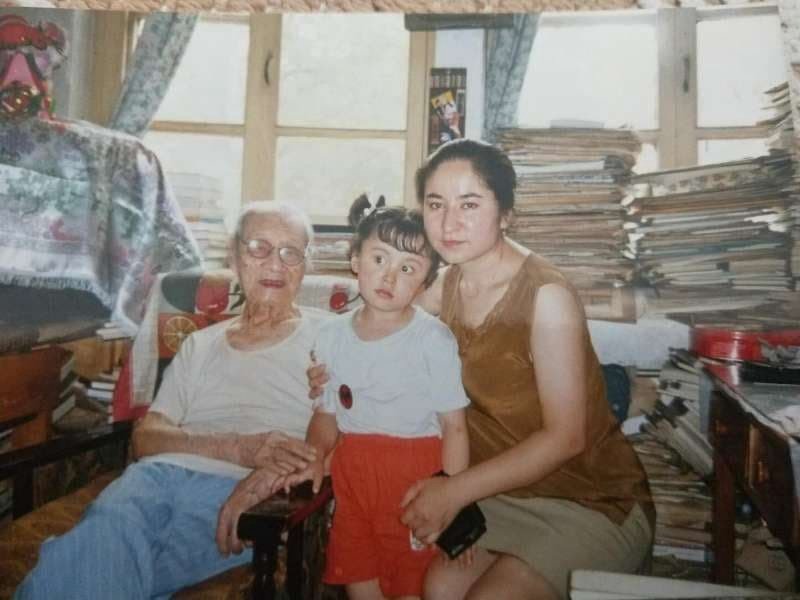 "Listen to our voices and watch our stories"
To Jevlan Shirmehmet, the intention to launch the #FreeUyghurMothers campaign is to remind the world of Beijing's ongoing persecution of Uyghurs in Xinjiang, especially at a time when international attention has been mostly occupied by the COVID19 pandemic.
"Everyone is thinking about the COVID19, so the world has already forgotten about the Uyghurs detained in the re-education camps," said Shirmehmet. "Beijing has destroyed our culture and ruined our family. So many Uyghur kids have been unable to contact their family because they are detained in the camps."
We want the world to hear our message about our mothers on this special day. Happy #MothersDay all the mothers around the world. We ask #China to #ReleaseOurMothers #FreeUyghurMothers pic.twitter.com/s08QJOApKi

— Jevlan_Shirmemmet (@CevlanJevlan) May 9, 2020
Shirmehmet said they want to use Mother's Day as an occasion to remind the world about how Beijing's brutal crackdown on the Uyghurs has destroyed their culture and forcefully separated millions of families. "We also want to use the campaign to save everyone's family," Shirmehmet said. "If we have a chance to save our mothers, we will try anything. We want the Chinese government to release our moms and we want the world to help our moms."
Pulat said the group wants the world to know that launching the campaign doesn't mean that their goal is to be anti-China. Instead, they are a group of desperate children who can't say Happy Mother's Day to their moms back home.
"We are just peacefully asking about the whereabouts of our family members," said Pulat. "I want the international community to listen to our voice, watch our stories and help put pressure on the Chinese government."
Source: Medium
WRITTEN BY

William Yang
William Yang is a journalist based in Taiwan, where he writes about politics, society, and human rights issues in China, Taiwan, and Hong Kong.