Advocacy Training for Uyghur Women and Youth in the Diaspora
Uyghur women and youth are disproportionately impacted by the ongoing genocide: we aim to empower them to become leaders in the diaspora community. CFU's training workshops prepare Uyghur women and youth to handle the roles of being an activist, and provide the skills to start grassroots campaigns.  CFU also holds workshops for non-Uyghurs to educate interested people in basic advocacy and activism, details about the Uyghur genocide, ongoing initiatives, and how to mobilize their friends and create local campaigns.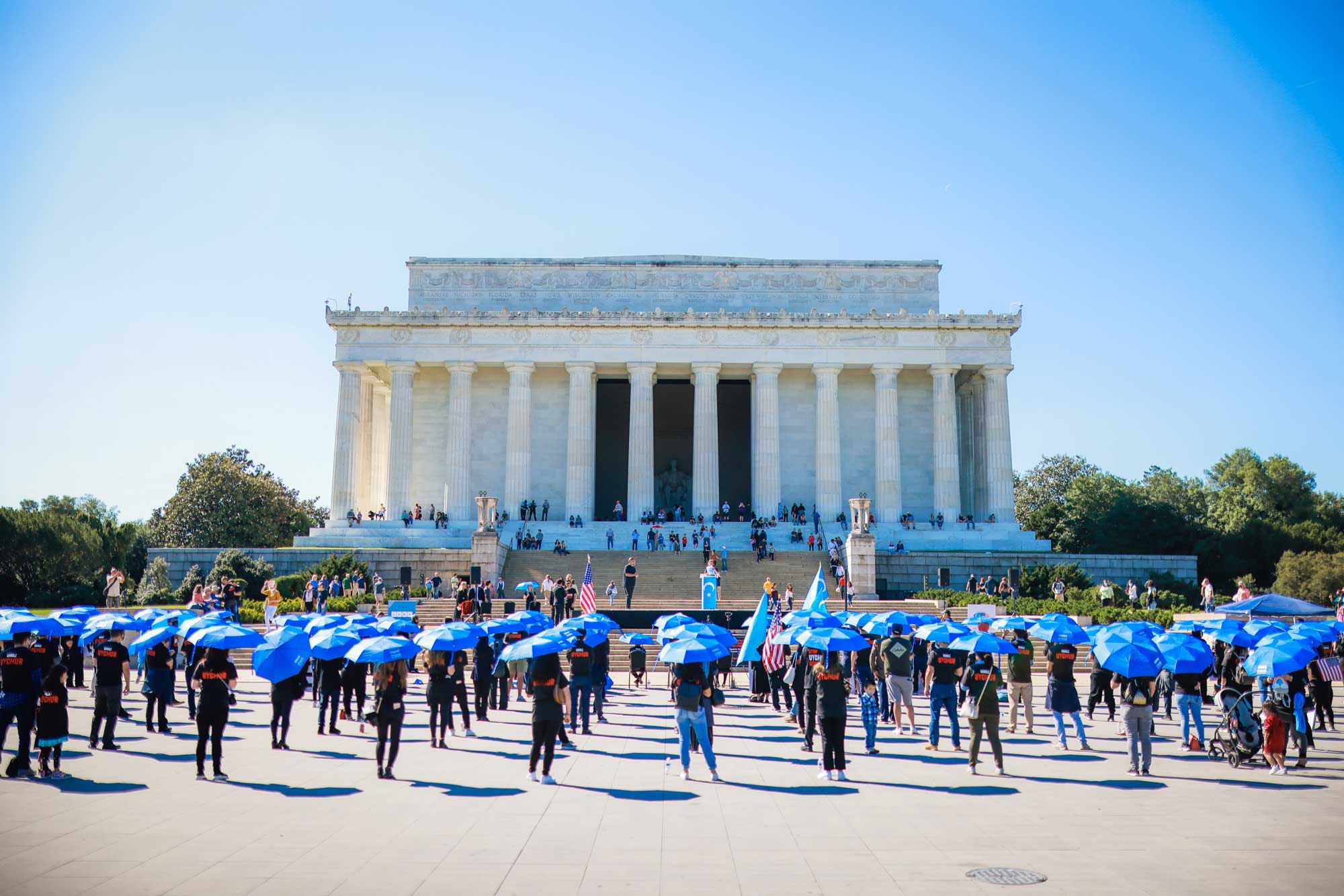 Supporting Key Legislation
CFU continues to meet with legislators in both the House and Senate to engage on issues regarding the Uyghur genocide. CFU works closely with other Uyghur and non-Uyghur organizations to coordinate and lobby Representatives and Senators to achieve our objective of supporting legislation that will support Uyghurs and punish the perpetrators of the Uyghur genocide. CFU promotes legislation that it believes is crucial to ending the Uyghur genocide and protecting refugees.
CFU seeks to serve as a bridge between networks amongst Uyghur communities and non-Uyghur grassroots groups, faith communities and academic institutions. Both in the United States and internationally, CFU organizes, participates, and presents at public rallies, commemoration events pertaining to China's human rights abuses, Uyghur genocide to increase public attention and thus to create international pressure to eventually hold the perpetrators accountable and end the crime against humanity in East Turkistan.