Source: Radio Free Asia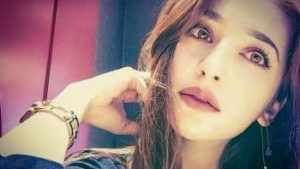 The mother and daughter of a wealthy Uyghur family in northwest China's Xinjiang Uyghur Autonomous Region (XUAR) have been sentenced to lengthy jail terms related to their overseas connections, according to family members who live abroad and local officials.
Earlier this year, a Uyghur exile in Turkey named Zohre Abduhemit posted video testimony as part of the "Uyghur Pulse" project documenting missing relatives in the XUAR, saying that his cousin Nigare Abdushukur, 25, and her 52-year-old mother, Merhaba, had been sentenced to nearly two decades in prison.
"They were detained [at an internment camp] and, at the end of 2018, given prison sentences of 19 years," Abduhemit says in the video, without explaining how he had come to learn of their incarceration.
"Hey, Communist China, what are their crimes? You have locked up more than 3 million of our people in camps. What are their crimes? I ask for help for East Turkestan from the United Nations and Muslim countries."
Abduhemit uses the name East Turkestan, which many Uyghurs use to refer to the XUAR, where authorities are believed by experts to have held as many as 1.8 million Uyghurs and other Muslim minorities accused of harboring "strong religious views" and "politically incorrect" ideas in a vast network of internment camps since April 2017, although estimates on the number of those detained vary.
His claim suggests that authorities have locked up more than one-quarter of the XUAR's Uyghur population in the camps, which China has described as "boarding schools" that provide vocational training for Uyghurs, discourage radicalization, and help protect the country from terrorism.
But reporting by RFA's Uyghur Service and other media outlets indicate that those in the camps are detained against their will and subjected to political indoctrination, routinely face rough treatment at the hands of their overseers, and endure poor diets and unhygienic conditions in the often overcrowded facilities.
After Abduhemit recorded his video testimony, a Uyghur woman in Germany named Gulzire Taschmemet, who is familiar with Abdushukur and her relatives, posted information on social media saying that the family is wealthy and had achieved an official designation of "stable," suggesting that they would not have been targeted by authorities in the XUAR for punishment or indoctrination.
Taschmemet said she believes Abdushukur was sentenced because she communicated with her brother, who also lives in Germany, while Merhaba may have been targeted for taking a two-week trip to Turkey in 2015.
Authorities in the XUAR regularly punish Uyghurs and other Muslim minorities for actions that were permitted at the time, but years later deemed "separatist," including traveling to countries the government has blacklisted because of a perceived threat of "extremism."
Other information circulating on social media indicated that Abdushukur and her mother are registered residents of the Dongmele district of Ghulja (in Chinese, Yining) city, in the XUAR's Ili Kazakh (Yili Hasake) Autonomous Prefecture, and that her father, Abdushukur Memet, is a successful businessman.
Additionally, reports said, Abdushukur had studied both Mandarin Chinese and English before graduating from Xinjiang Normal University in the XUAR capital Urumqi in 2017, suggesting she would have had no need for "vocational training."
'Wouldn't cooperate'
RFA's Uyghur Service spoke with two different police officers at the Dongmele Public Security Bureau (PSB), both of whom said no one by the name of Nigare Abdushukur or Merhaba was a resident of the district.
When asked whether Abdushukur had been detained, the Dongmele PSB police chief told RFA that he could not discuss the details of such cases over the phone without proof of identity, and referred further questions to his superiors.
However, RFA spoke with a district government employee who said that Abdushukur had been sent to an internment camp in November 2017 for informing her brother about their mother's detention in a phone call.
"Nigare told her brother in Germany that their mother had been taken to a camp when they were talking on the phone and later, when she was interrogated about it, she wouldn't cooperate with the police, so that's why she was sentenced to 19 years," the employee said, speaking on condition of anonymity for fear of reprisal.
"Her mother, Merhaba, was detained [in a camp] for having gone to Turkey, but I don't know what kind of problems might have come up during her interrogation [that led to her imprisonment]."
RFA also spoke with an employee of the local judicial administrative office who, when asked where Abdushukur had been taken, said it "looks like she's in Yengihayat Prison" in Ghulja.
A resident of the district, who also declined to be named, acknowledged to RFA that it was possible Abdushukur had been incarcerated in Yengihayat.
Wealthy at risk
Sources have told RFA that authorities in the XUAR regularly target wealthy Uyghurs who they see as a threat to Communist Party rule in the region.
In December, RFA learned that Eli Abdulla, the CEO of Xinjiang Yu Cheng (Jade City) Real Estate Development Ltd. and one of the wealthiest Uyghurs in Hotan (Hetian) prefecture, was jailed for life in 2017 after he went missing a year earlier, and that dozens of his relatives and employees had also been sentenced to prison.
An official said he was told that Abdulla was sentenced because he had donated a large sum of money to a local mosque, but suggested the developer was targeted because of what he said was "serious tension" between Uyghur-owned companies and those run by majority Han Chinese from outside the XUAR over the rights to mining jade in the region.
Last year, multiple reports from official media said that the central government had ordered local authorities to investigate the finances of all owners of private companies throughout the XUAR, at the same time that internment camps were being built in the region.
According to the directive, the reports said, private business owners were required to fill out declaration forms at the time that provided detailed financial information about their assets and submit them to relevant government departments, where they were subjected to strict review.
Reported by Shohret Hoshur for RFA's Uyghur Service. Translated by Elise Anderson. Written in English by Joshua Lipes.