Source: Hongkong Free Press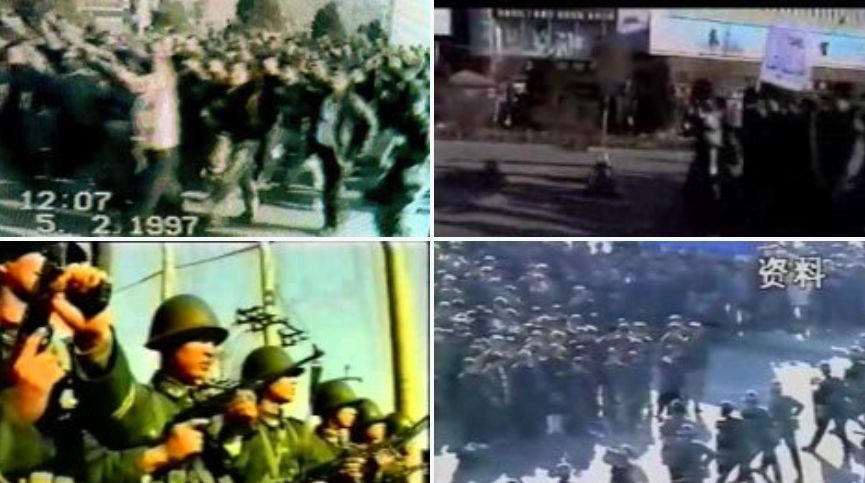 By Zubayra Shamseden, Chinese Outreach Coordinator, Uyghur Human Rights Project
It was horrifying to hear that my sister Mesture, who was in severe pain going into labour with her first child Nazife, was unable to go to the hospital in Ghulja city on February 5, 1997 because a blockade had been enforced in the city. My parents had just come to visit me in Australia at the time and we felt utterly tormented as we sat helpless, unable to do anything while our family suffered.
I was constantly on the phone to my brother, Abdurazzak Shamseden, telling him to find a way through the backstreets and alleys of Ghulja to take my sister to the hospital. They managed to get there in time for baby Nazife to be born, surrounded by her dad and uncle.
Outside, a bloody massacre was taking place. That day was the beginning of a period of mass arrests, deaths, and disappearances. Those who could, fled the country. My parents decided to go back sooner than they had planned to, in order to stay with family and support the community. I begged them not to but by March 1997 they had gone home. They witnessed the loss, suffering, and devastation that every family in Ghulja experienced until they returned to Australia in 2001.
The Uyghur Human Rights Project marked the 23rd anniversary of the Ghulja Massacre yesterday, organising a demo at the Chinese embassy in Washington.

Non-violent protests against religious repression & ethnic discrimination were harshly suppressed in February 1997. pic.twitter.com/miv8pUU1Gr

— Uyghur Human Rights Project (@UyghurProject) February 6, 2020
My sister Mesture stayed. She was sent to a concentration camp in 2016, and although I heard she was released recently, I haven't been able to speak to her since 2015. Baby Nazife, by then a 19-year-old girl, was also taken to a concentration camp with her mother.
Before 1997, Ghulja city was known as the birthplace of Uyghur modern education and a centre for inspiration, freedom and hope. As time went on, society began to fall apart for several reasons: more and more young people were being left jobless, and issues with drug and alcohol abuse were becoming a major concern as they slowly dismantled families and the community.
As no help was forthcoming from the government, a group of young people, led by Abduhelil Abdurahman and Abdusalam, as well as my brother Sadirdin Shamseden and my nephew Hammat Muhammat, organized the Meshrep.
Meshrep typically consists of social, religious and cultural activities such as music, dance, the recitation of poetry, the teaching of basic principles of our religion, or simple conversation, as well as organized sports, primarily among young men. Through this form of community building and the creation of a social support network, many youths were able to give up drinking, drug abuse and other civil crimes.
Many alcohol and tobacco shops went out of business, and young people started to do sports or other activities to stay healthy. These changes seemed to make the authorities nervous rather than happy. The authorities had done nothing to combat the social problems Uyghurs had been facing, so the youth had taken it upon themselves to do so.
Rather than supporting this initiative, they arrested Abduhelil. On February 5, 1997, the youths who had organized Meshrep with Abduhelil took to the streets to demand two things: One, Abduhelil's release, and two, the rights and freedoms that Uyghurs were constitutionally entitled to. Unfortunately, this peaceful and orderly protest turned into a so-called "riot" according to state media; the Chinese military opened fire on the unarmed protesters on the street. It was a massacre.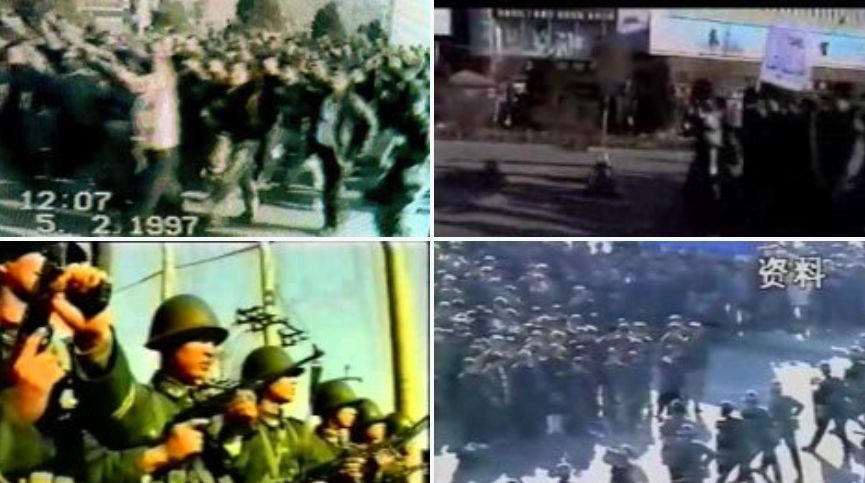 Abduhelil was imprisoned and tortured to death. Abdusalam was killed and thrown out of a window of a Ghulja police station in 1997. My brother Sadirdin was assassinated in Kazahkstan in 1998, and my nephew Hammat was shot dead by Chinese authorities in Ghulja in 1998.
I lost a brother, Sadirdin, a nephew, Hammat, and a cousin, Abduxaliq Abdureshid for ever. Another brother, Abdurazzaq, is still serving his prison sentence to this day – it has been 23 years. My heart bleeds when I think of them, yet I am proud of their courage, their vision, their sacrifice; I believe they did the right thing, they did the difficult task of standing up for what was right despite the obstacles in their way.
The Ghulja youth movement ended with a massacre, but its spirit will live on forever, the spirit of fighting for freedom, the Uyghur identity and a free homeland. Our survival is inevitable, our existence immortal. What happened on February 5, 1997 is a scar in the Uyghur consciousness, and a reminder to us that China cannot and should not be able to get away with the brutality it continues to inflict on innocent Uyghurs.
China has been getting away with many atrocities and injustices since 1949. If the international community, had done something to stop China in 1997, on July 5, 2009 during the massacre in Urumchi, during the Alaqagha killings (May 2014), in Hanerik (June 2013), Seriqbuya (April 2013), Elishku (July 2014) and countless other unreported instances of oppression, perhaps the current situation where three million Uyghurs are detained in Chinese concentration camps may not have happened.
Each time the Chinese Communist Party (CCP) moved forward unscathed after committing crimes against innocent Uyghurs, Tibetans, Tiananmen Students in 1989, Hongkongers, and so on, they were given the green light to do worse. It is long past time for the world to understand this pattern of suppression and protect its citizens.
In this increasingly globalized and connected world, one cannot avoid the effects of a genocide, either through unwittingly aiding its process, or falling victim to a government that can inflict such an atrocity on a population it claims to be its own.
https://www.youtube.com/watch?v=32Ekrds_aYI
The events in Hong Kong are a perfect example of how China brought about what is happening to Uyghurs now, through a series of conflicts where a population demanded its rights and the government responded with violence and the gradual removal of all rights.
One great thing about Hongkong is its geographic location and the democratic process Hongkongers were able to enjoy for 100 years without the Chinese Communist Party. Its connection to the rest of the world allowed news of what was happening there to spread quickly. Thus, the world cannot stay mute as they did with the isolated Uyghur region since 1949 until 2016.
The world can stop China's repression. We need to ensure China grants access to international observers, investigators, and health and aid organizations to East Turkistan. Independent and free media should be allowed to report from the ground on what's happening to Uyghurs, so the world can see and judge for themselves what is happening there.
None of these actions took place when the Ghulja massacre happened in 1997, and justice has not yet been served. Instead, the CCP has greatly increased the weight of its oppression. This is a critical lesson that everyone should remember.