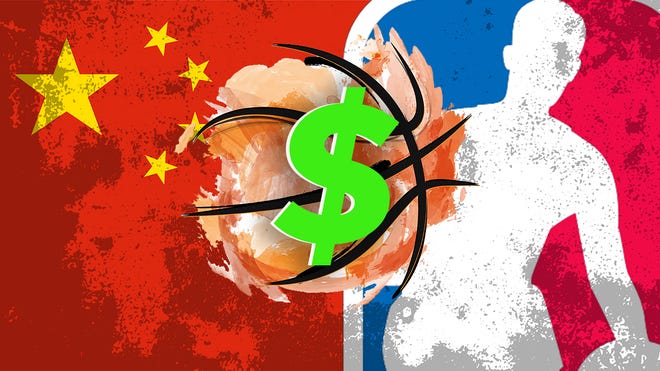 CFU Press Release
For Immediate Release
October 2, 2020, 4:00 p.m. EST
Contact: contact@campaignforuyghurs.org
www.campaignforuyghurs.org
Campaign for Uyghurs wishes to express our gratitude to Mr. Rudy Gobert, a player for the Utah Jazz, who participated in the solidarity campaign on October 1st. In a post on his Instagram stories, he shared the text "wrong is wrong" on a light blue background, part of an initiative by French politician Raphael Glucksmann to flood social media with the color of the flag of East Turkistan. This action coincided with the anniversary of the establishment of the People's Republic of China, a somber occasion for the many ethnic groups and individuals brutally oppressed by the Chinese regime. This social media post regarding the Uyghur genocide makes Mr. Gobert the first NBA player to speak out on the atrocities. In a world where it seems so many professional athletes and corporations are ruled by the dollar at the expense of their souls, it is refreshing to see an individual willing to speak up for what is right. It is distressing, however, that such statements are seemingly rare on the part of celebrities.
The NBA has previously used the excuse that it can't involve itself in every human rights abuse. This response is invalid when we consider that the NBA is directly complicit in genocide. Mr. Gobert's actions directly contrast with those of Lebron James, who criticized Daryl Morey, the Houston Rockets general manager, for speaking out on the Chinese regime's brutal repression in Hong Kong. It's clear that financial impacts are often a larger concern for players than using their platforms to stand for what is right.
Campaign for Uyghurs calls on the National Basketball Association to do the right thing and end the perpetual kowtowing to a genocidal regime. We also call on athletes and people of influence to use their platform to fight against the biggest human rights atrocity in the modern age. The draw of money and fame should not lead to moral compromises that lead to denial of the humanity of an entire ethnic group. Please follow the example of Rudy Gobert and be upstanders.