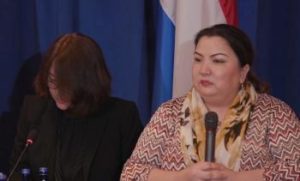 One day last October, eight local officials entered Zumuret Dawut's home in Urumqi, the regional capital of northwestern China's Xinjiang region. They came to ask her elderly father to pray – and they promised to pay.
They said, "We will give you 20 renminbi for each time you pray," Ms. Dawut recalled in an interview. "You will need to pray five times tomorrow. So we will give you 100 renminbi" – about $18.50.
Her 79-year-old father was puzzled. He had long since stopped attending the local mosque out of fear the authorities would see his religious observance as a sign of radicalization and place him in an indoctrination centre, as the government has done with hundreds of thousands of Muslims in the region. The mosque was considered closed.
But the officials and police said an inspection tour was being arranged that would bring dignitaries from around the world to Urumqi and they wanted the visitors to see people praying.
READ THE FULL ARTICLE AT THE GLOBE AND MAIL