Today, with the release of another independent report verifying that the Chinese regime's crimes meet the definition of genocide, Campaign for Uyghurs reemphasizes the need for swift response. People are dying. This is not an academic exercise to be undertaken at leisure or when it is politically advantageous.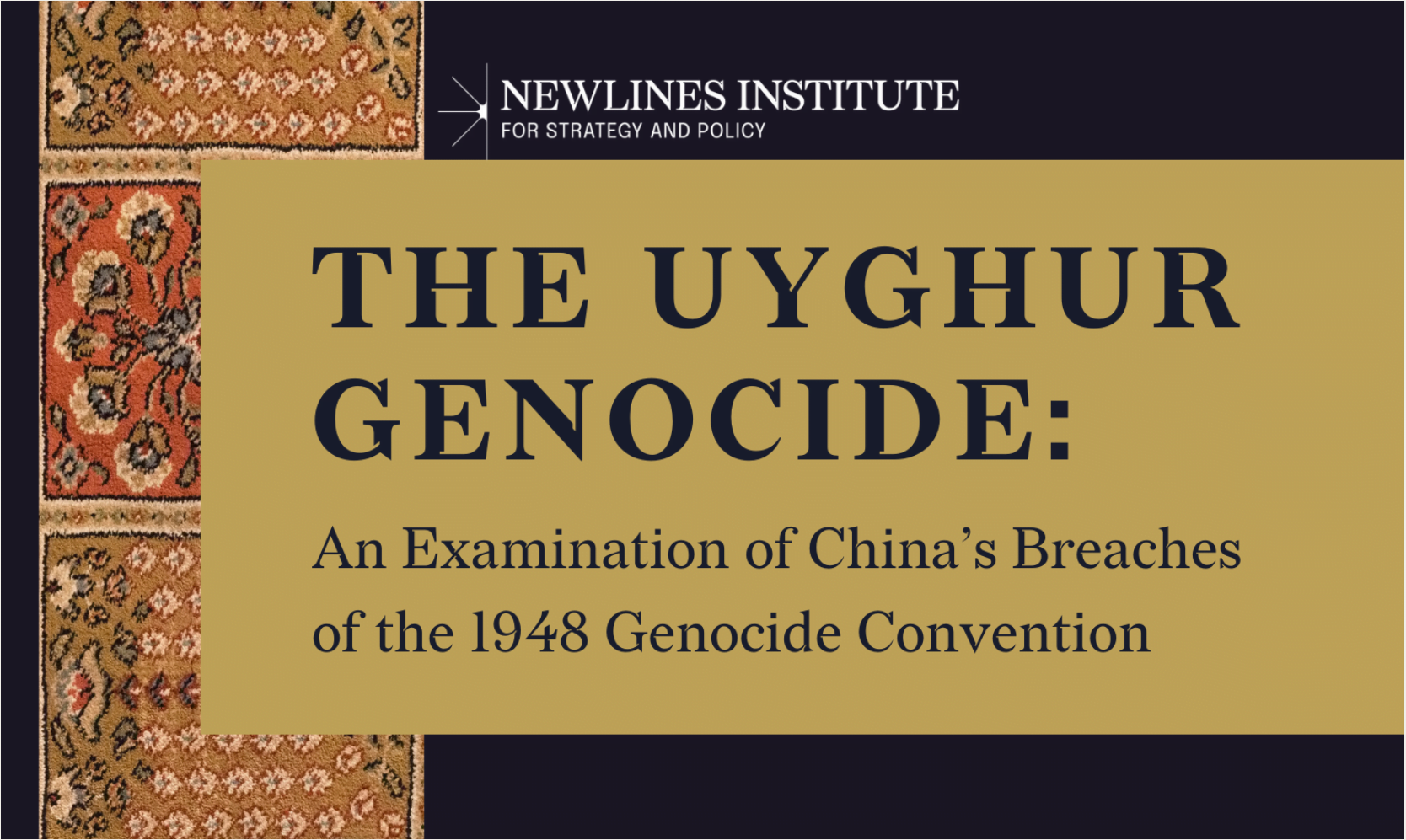 The report outlines again how China has breached each and every condition of the 1948 Genocide Convention. The Newlines Institute and the Raoul Wallenberg Center for Human Rights' jointly written, 55-page report concludes "While commission of any one of the enumerated acts will sustain a finding of genocide, the evidence presented here supports a finding that genocide is being committed against the  Uyghurs,  an  ethnic  group  with  protected  status,  under  Article  II  paragraphs  (a)  through (e) [of the Genocide Convention]."
These gross violations of the genocide convention articles are detailed in their documentation of mass detention, mass deaths, forced labour, and the widespread use of population control measures against the Uyghur people, including: IUDs, forced abortions, and hysterectomies. The report ends with a finding of culpability and intent by the CCP, stating "The persons and entities perpetrating these acts of genocide are all State organs or agents under Chinese law, acting in their official capacities, or under the effective control of the State… Therefore,  China  bears  State  responsibility  for  an  ongoing genocide against the Uyghurs, in breach of the Genocide Convention."
As Campaign For Uyghurs (CFU)'s original July 2020 report entitled "Genocide in East Turkistan" stated, "The Chinese government systematically denies the news. However, at the end of the day, China will be held accountable for all the human rights violations they committed, especially in the concentration camps."
As has been repeatedly emphasized by CFU, there has not been a case of premature genocide determination. Sadly, all the signs have been present for years now, and as the Chinese government has continued to find many willing to defend its crimes against humanity, it is time for the international community to demand justice.