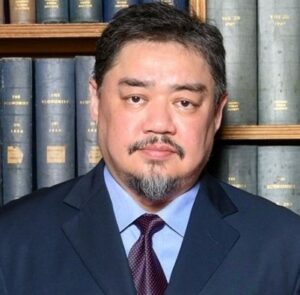 CFU Press Release
For Immediate Release
November 25, 2020 4:00 p.m. EST
Contact: contact@campaignforuyghurs.org
www.campaignforuyghurs.org
Campaign For Uyghurs (CFU) is thrilled to congratulate Uerkesh Davlet (Wuer Kaixi), our Honorary Chairman of the Board, on his new position as Executive Deputy General Secretary of the Taiwan Parliamentary Human Rights Commission. 
Uerkesh is a person who has, from his youth, sacrificed and acted with courage to stand for democratic freedoms and human rights for all. As an ethnic Uyghur and one of the co-organizers of the students' pro-democracy movements which culminated with the Tiananmen Square Massacre, his experience and courage are inspirational to so many in the human rights community. 
CFU is confident that his appointment will bring enormous benefit for Taiwan, and for oppressed peoples across the globe. His position will allow for greater strategic engagement in combating the Chinese regime's dictatorial oppression, and CFU is fully supportive of the Commission's efforts to aid in stopping human rights abuses by the CCP, in full understanding of the significance this holds for Taiwan. CFU anticipates further efficacy in ending the genocide of Uyghurs with Taiwan further engaged in human rights issues.  
Uerkesh's appointment brings enormous pride for Uyghurs across the globe, and CFU remains enormously appreciative of Uerkesh's consistently bold leadership and vocal advocacy that has brought attention and perspective to the genocide of Uyghurs as well as the Chinese Communist Party's expansionist goals. 
Speaking on his position, CFU Executive Director Rushan Abbas stated, "We are enormously proud of Uerkesh, and thrilled about this new opportunity for him. Our organization has benefitted and will continue to benefit, from his wisdom and courageous leadership, and we are eagerly anticipating the benefits of his work in this area will bring." 
For more information on the Taiwan Parliamentary Human Rights Commission, please see here.