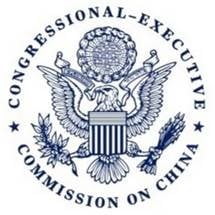 The Congressional-Executive Commission on China (CECC) has released its 2020 Annual Report, which includes detailed summaries of concerning developments and recommendations for United States policymakers. Campaign For Uyghurs (CFU) stands in full agreement with the policies laid out therein.
The report confirms the severity of the horrors facing the Uyghur people, stating that "Internal Chinese government and Communist Party documents obtained by international media and rights groups during this reporting year revealed authorities' mandate to use coercive force and punishment on inmates; the connection between family members' behavior and authorities' treatment of inmates; and the extreme secrecy enforced by authorities regarding the implementation of the camp system."
As was revealed two weeks ago by the retaliatory sentencing of Dr. Gulshan Abbas, addressing the increasingly bold brutality of the Chinese Communist Party is not merely a foreign affairs issue, it is a threat to U.S. citizens and their ability to exercise rights to free speech. Other malign tactics were addressed in the report, which stated that "During and prior to the Commission's 2020 reporting year, the Chinese government and Communist Party, as well as entities acting with their encouragement or at their direction, took steps to limit the freedom of expression of American corporations and citizens outside China through the use of targeted economic coercion."
CFU Executive Director Rushan Abbas stated in response to the report that "As we continue to see that so many are choosing to support or spread propaganda narratives which whitewash the enormous crimes of the Chinese regime, we must all work harder than ever to ensure that voices such as these despicable ones do not overshadow those who are speaking the truth. I am thankful for the work of the CECC."
The threat that the Chinese regime is presenting to the entire world at present will be more easily contained as leaders in free societies continue to inform themselves of realities and abandon naïve hopes for Chinese reform while Xi Jinping and the CCP are in power. Reports like that of the CECC are a valuable resource to inform our legislators, and it is the recommendation of Campaign For Uyghurs that elected officials heed and prioritize the information contained therein.
For more on further actions that should be taken by the United States and the International Communist, register for tomorrow's CFU panel, "Prioritizing the Uyghur Genocide: Voices of the Victims".
To read the full report, please click here.