CFU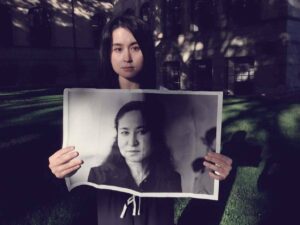 Press Release
For immediate release
May 20, 2021 9:00 a.m. EDT
Campaign for Uyghurs (CFU)
Contact: contact@campaignforuyghurs.org
www.campaignforuyghurs.org
Today is Dr. Rahile Dawut's birthday. The famous academic and anthropologist has been missing from the public eye since 2018. Dr. Dawut is a celebrated anthropologist, sharing the beautiful culture of the Uyghur people. She won awards for her research, and lectured abroad in the United States. She is the mother of Akida Pulat, Outreach Director at Campaign For Uyghurs (CFU). In 2018, Dr. Dawut disappeared and the Chinese Communist Party has refused to give information on her whereabouts and her health.
The Chinese regime's genocide against the Uyghur people began with the imprisonment and disappearance of prominent Uyghur intellectual and cultural figures. Dr. Dawut is a victim of the CCP's ongoing genocidal policies. Uyghur academics are under attack, whether they were traveling abroad legally, publishing textbooks, publishing literature with the government's permission, or simply existing and not being Han Chinese. Dr. Rahile Duwat is among the many Uyghur public figures, intellectuals, and academics who have "disappeared". Like many of them, she is an expat who was a visiting scholar at Indiana University.
Pulat, on her mother's birthday, said she would say one thing to her mother if she could, stating "Mom. You are not alone. I will fight tirelessly for your release, and many people are also fighting for it. We won't stop until you are safe and free." 
CFU calls on the Chinese regime to provide information on Dr. Dawut's wellbeing and whereabouts, and calls for her immediate release, as they do for all Uyghurs who have been unjustly and inhumanely imprisoned. CFU Founder & Executive Director Rushan Abbas said, "Dr. Rahile Dawut's case is just another example of the CCP's genocidal efforts to eradicate the Uyghur people and culture. On her birthday, we ask that you remember her case and lend your support in freeing her from the regime's grip."
To support Akida Pulat's campaign to free her mother, visit here.
To see CFU's previous statements in support of Dr. Rahile Dawut, visit here.