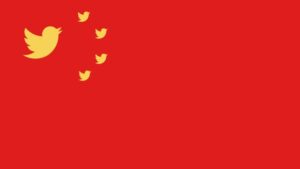 CFU Press Release
For Immediate Release
November 19, 2020, 12:00 p.m. EST
Contact: contact@campaignforuyghurs.org
www.campaignforuyghurs.org
For the second time in six months, Campaign for Uyghurs (CFU) has had their Chinese language Twitter account suspended with no violation of Twitter's rules. In the first instance, on May 27th, 2020, the account was also suspended with no violation of the rules, one day after CFU's Turkish language account was also, likewise, suspended. Repeated attempts to get information from Twitter regarding both accounts, and to have the accounts reinstated, failed. CFU was forced to start again from scratch after these incidents. 
In light of the attention that has been turned towards social media platforms in the current election cycle, added attention should be given to Twitter's seeming acceptance of towing the Chinese Communist Party line. After CFU was forced to rebuild the account following from scratch on a new handle, this second suspension in light of our very active account is an appalling attempt to keep the Chinese-speaking population from knowing the truth about the CCP's genocidal crimes. But most appalling of all is the clear confirmation that today's China has not left their brutalities confined to their borders, rather, they have sought to extend control over the rest of the world's free internet. Platforms that are denied to people in China are likewise being denied to those in the free world thanks to Communist Party interference. 
In response to this attack on our work, CFU Executive Director Rushan Abbas stated, "While this violation of our democratic principles is frustrating, it is a clear indication of how threatening the CCP finds our work. We are very clear that we must continue on the same path as striking a nerve in this manner means we are on the right track. The Chinese regime should have learned by now that this will never stop us from speaking the truth. We are resolute in our commitment to advocate for the human rights and democratic freedoms of Uyghurs and other peoples oppressed by this regime." 
We encourage all of our allies in the cause of human rights to share this information and to make addressing CCP infiltration into platforms of free speech a priority that should be addressed on all levels.